Cyber Security for Remote Workers Webinar Recording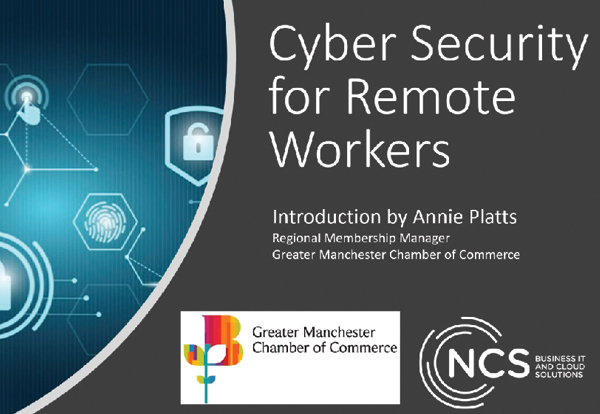 Please find a recording of our Microsoft Modern Workplace webinar which was recorded live on 11th June 2020.
NCS IT held our second free webinar on Thursday 11th June at 11am in conjunction with Xyone Cyber Security and Greater Manchester Chamber of Commerce.
We looked at the current cyber security threat to remote workers and how cyber criminals are adapting their methods to target home workers during the COVID-19 crisis.
We were joined by expert speaker Zain Javed, Ethical Hacker and GCHQ Certified Trainer from Xyone.
Posted in News